A partnership was formed...
Each of our companies have over a decade serving customers in a range of ways. It was a natural shift for us to not only lean on each other but to actually partner for the perfect union of cultural, medicinal, and metaphysical knowledge and services.
The Midnight Garden Apothecary
The MGA family was founded over 15 years ago when two friends attended a cluster of weekend workshops, adding fuel to the existing spark of passion for plants and all they can do.
Shop the Apothecary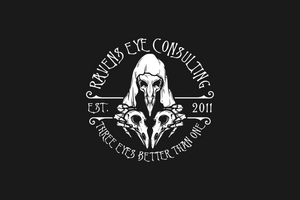 Raven's Eye Consulting
The REC family have been practicing pagans for decades, starting their journeys in very different paths one in Ceremonial, and Kabbalistic magic the other in Celtic and Slavic flavored Wicca. Both coming together honoring each of their paths. Leading us to a faith and ritual practice that is primarily Heathen or Asatru, honoring our ancestors and the Gods.
Our passion is to create, so we make many of our ritual components from scratch. Check out our best sellers Cleansing Salt, Black Salt & loose incense blends.
Check out the teaser videos of the incoming stock on our
Shop The Raven's Hoard
We look forward to assisting in your journey, if there is something specific you are looking for, we will do our best to find it.